Established in 1997, DELAGE Avocats is a law firm comprised of a team brought together by respect, fairness, cooperation and a shared vision of long-term success.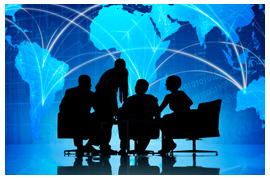 A wide range of skills and experiences as well as a strong local involvement combined with an international culture allow the team to meet client expectations in all areas of its intervention.
DELAGE Avocats is a structured organization guaranteeing a professional level of service. Client satisfaction is achieved by a personal contact with lawyers, a strong involvement of all team in the processing of cases and the establishment of a special working team for each case.
We also do not hesitate to create a cross-functional team taking into consideration the case issue that can be composed of firm members, external professionals and firm correspondents with an undeniable expertise in a specific field of law. (Aggregated Professors of the Faculties of Law, Auditors, Chartered Accountants, experts, foreign lawyers etc.)